How crème de la crème saved development resources by using Maze
In this story, we look at how crème de la crème used Maze in their design process to iterate on new billing page, saving development resources, and ultimately improving user experience.
About Crème de la Crème
crème de la crème is a leading European platform connecting freelancers and companies in the tech, design, and marketing areas.
Industry
Tech & Software, HR & Recruitment
Opportunity
Ensure that the platform was user-friendly and effectively addressing the needs of their users, both freelancers and clients.
Achievements
Maze's user testing showed that the design of the billing page was not as straightforward as they initially thought, providing eye-opening insights that led them to reiterate the design.
Consequently, Maze helped the company create a more user-friendly experience, improving the product and potentially saving time and resources that would have been spent on developing a less optimal design.
With a focus on both community and product, crème de la crème wants to transform how freelancers and clients work together. In this interview, CPO Antoine Fabre talks with us about the product, the team, and everything in between.
Crème de la crème is a platform that connects companies such as L'Oréal, LinkedIn, and Airbnb with a selected community of freelancers in Europe.
Launched in April 2015, the company has initially focused on a smaller niche but has since pivoted and opened up the platform to freelancers specializing in areas such as tech, design, or marketing.
The company is based in Paris, France but has recently opened a London office, quickly drawing in the city's freelance community.
We sat down with crème de la crème's Chief Product Officer, Antoine Fabre, to learn more about the company and get an inside look at the processes that underpin the development of their product.
Our mission is to empower freelancers and support them in their journey by offering them the right job, at the right time.
Antoine Fabre, CPO at crème de la crème
They're soon to release a mobile application that will allow freelancers to manage their projects, invoice, receive payments, and more. As Antoine explains, "the purpose of our product is to give freelancers their time back. No more grunt and bureaucratic work."
Antoine, who joined crème de la crème around a year and a half ago, leads the product team which includes two Product Managers, two UI Designers, three UX Researchers, and one Customer Success Manager.
How talking with customers generates new feature ideas
When releasing a new feature, the product team follows what they call "The Flow to Get to Done". The specific flow used on a given project depends on the feature, says Antoine: "For complex projects, the flow is usually Brainstorming → Ideation → Design → User testing, while for a simple feature such as a button change, we go from design to development relatively quicker."
The Customer Success Manager is in charge of the flow of ideas that come up in user feedback, and filters them based on urgency and recurrence, advising the rest of the team on areas to focus. They distinguish between three types of feedback: suggestions, pain points, bugs, and issues.
The goal is to come up with a lot of features and ideas that can be tested.
Antoine Fabre, CPO at crème de la crème
Every feature is voted on by an internal team dubbed the Squad. The Squad comprises one developer, one designer, a marketer, one researcher, plus a customer and a community advocate. Once the vote is over, the team proceeds to the research and testing phase.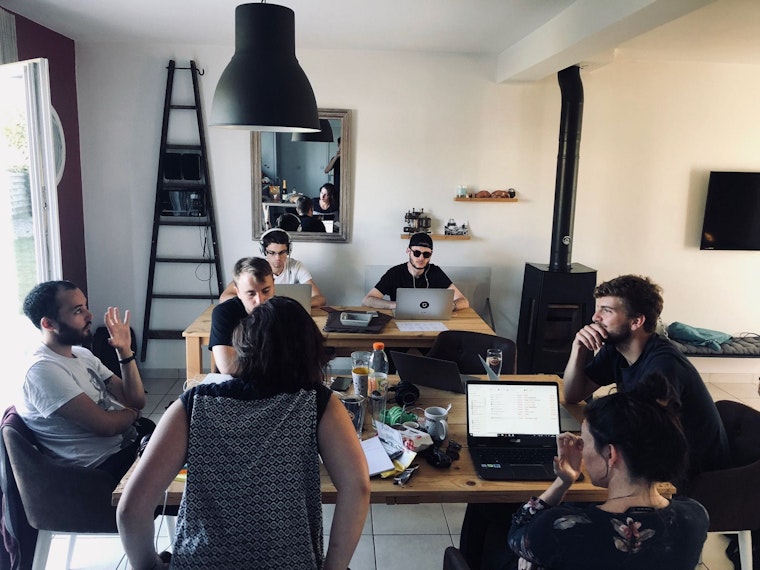 The research process
According to Antoine, the research phase is a two-step process. Both steps are valuable measures against releasing features that won't work with users.
Pre-design

research consists of phone calls and focus groups to test and validate the value of what they're trying to build. Once validated, they organize co-creation workshops with their customers to create the wireframe and kick-start the design process.

Post-design

testing includes one-on-one sessions during which the team gathers qualitative feedback, such as reactions, comments, and expressions. In addition, they also use Maze to test the high-fidelity version of a prototype.
How Maze helps crème de la crème test new designs quickly
Being able to quickly put together Maze tests that resemble the feature being built has been immensely helpful when working on the design of the Billing page.
"At first we thought the design of the Billing page was obvious as the flow was straightforward. However, because running tests with Maze is easy, we decided to give it a go. If it weren't for Maze we'd have gone from design to development without a thought," says Antoine.
"Some of the tests we did for Billing came back unsuccessful, and that was completely eye-opening for us. We were glad to have done the tests and avoided going into a wall there," he mentions.
And since they invested in creating a rich design system, this enabled them to iterate on the previous design easily. "If the results are unsatisfactory we have no issue going back to the drawing board," confirms Antoine.
The ability to test more, without additional strains, and be confident in what we're building are the main values that Maze provides for us.
Antoine Fabre, CPO at crème de la crème