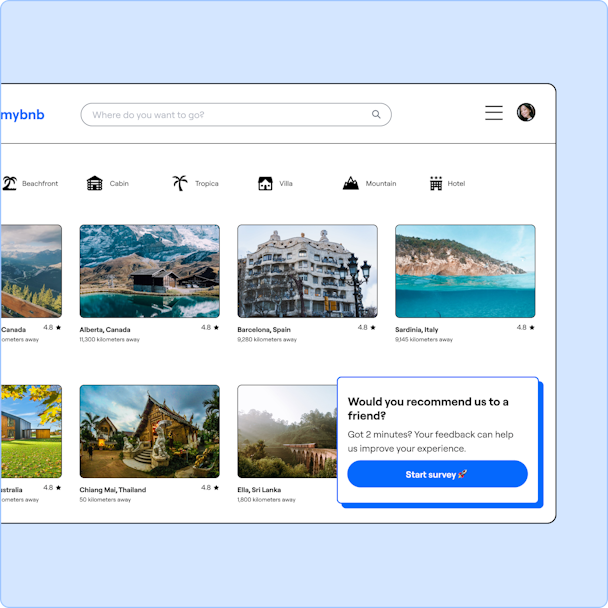 Keep the questions rolling
Amplify your customer voice and measure product sentiment over time. Send tried-and-tested NPS, CSAT, and PMF surveys as in-product prompts and see results signal the business impact of your releases.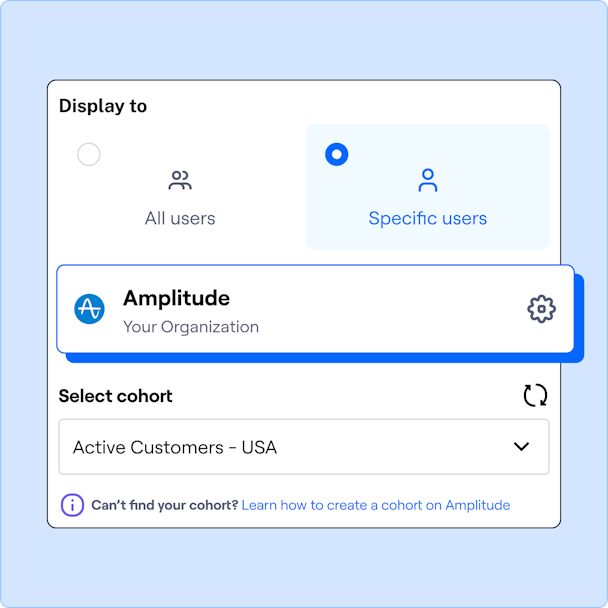 More responses, less work
Up research engagement without marketing know-how. Watch response rates fly as you tie feedback prompts to specific URLs—or take targeting a step further with our Amplitude integration that puts prompts in front of your specific cohorts.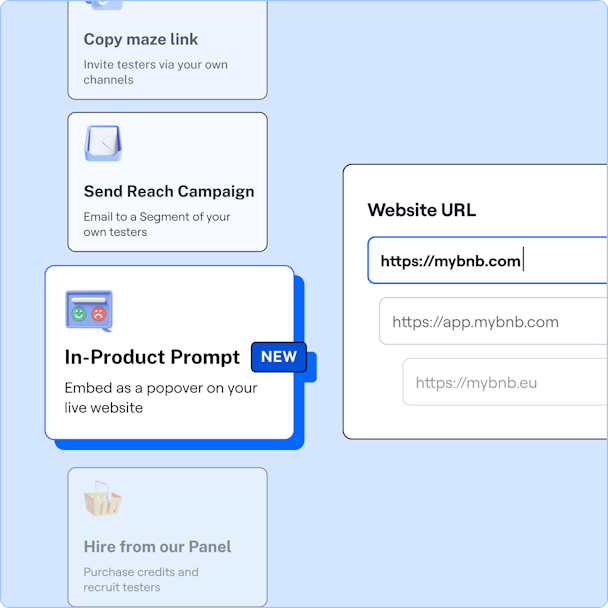 Find interview participants from your pool, and beyond
When it comes to problem-shaping, deep dives with the right people are crucial. Easily recruit participants outside your own user base from your website, with embedded screener surveys and linked schedulers, like Calendly, in your mazes.