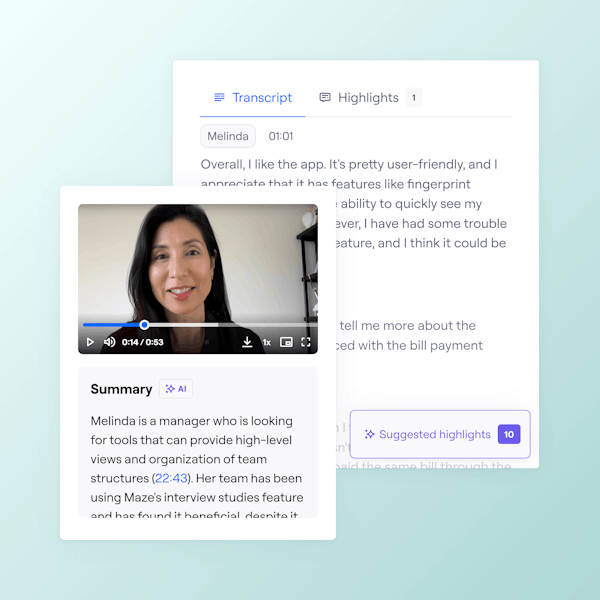 Making sense of interviews, made easy
Tired of going through long user interviews to find what you're looking for? Let AI take care of transcribing your recordings, summarize the conversation, and suggest insightful video highlights so you can identify insights faster.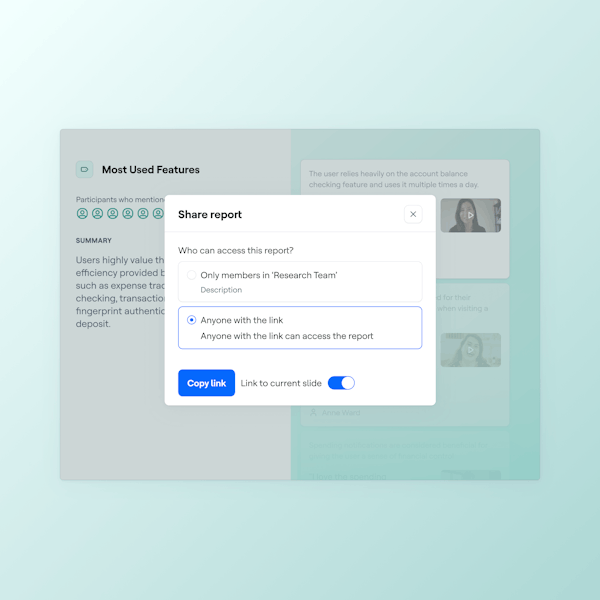 Get automated reports
Creating an impactful and visually appealing report can be a challenge, especially when you're dealing with a lot of interview data. Maze turns your findings into ready-to-share reports, automatically, giving you valuable time back and accelerating your decision-making process.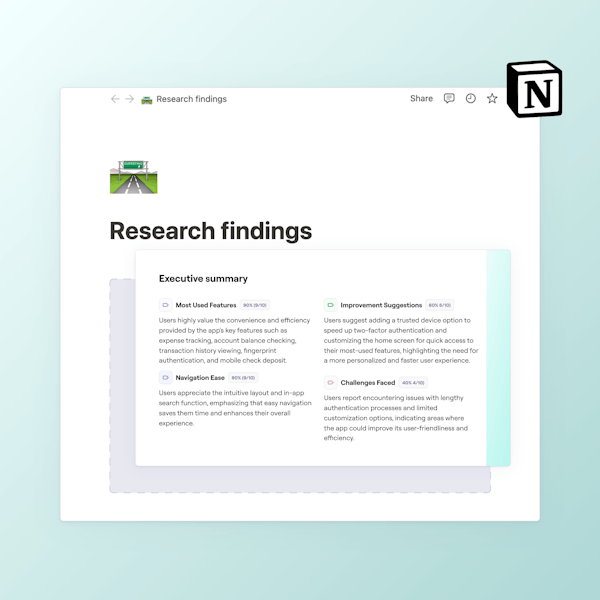 Share interview findings—your way
Need to share a full report or only a specific theme, session or highlight? Want to embed it in the tools you use? We've got you covered. Get full flexibility on how and what you need to share for better decision-making.
Powered by AI, Maze's Interview Studies empower:
Strategic discovery
Use Maze to swiftly process interview data, identify key patterns, and zero in on pivotal customer needs to steer product development.
Continuous interviews
PMs, designers, researchers– the whole team can contribute to a shared understanding of customer needs. Tag relevant learnings, and the bigger picture of customer insight automatically keeps building.
Unified research
Empower efficient, unsiloed product development with Maze. Seamlessly integrate generative to evaluative studies in Maze projects for accessible, timely insights.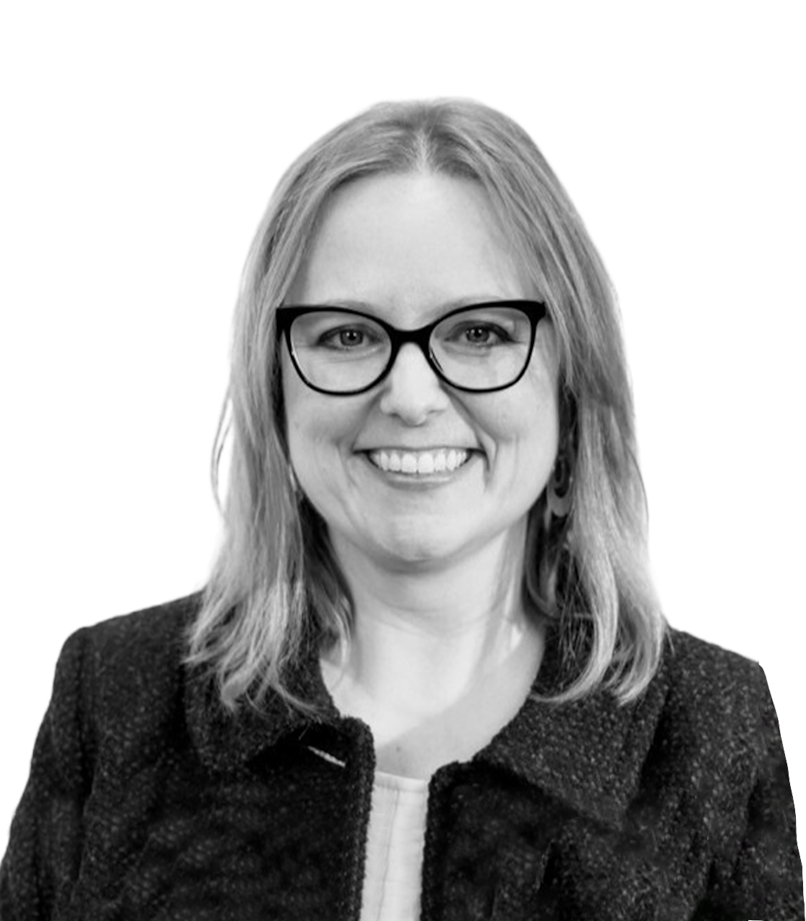 By switching to Maze, we've consolidated four tools, including UserTesting, into one. Our workflow has been simplified, and we're saving on budget. We've even been able to extend more licenses across the team at the same cost.

Heidi Brown

Director of Product Design and User Research at Classy