How Maze enabled large-scale testing at Freetrade
The product team at Freetrade faced the challenge of testing their mobile app with customers before its official release. By using Maze, they enabled large-scale testing, got immediate insights, and improved the efficiency of their testing process.
About Freetrade
Freetrade is a UK challenger stockbroker that aims to bring zero-fee investing to everyone.
Opportunity
Streamline mobile app testing pre-launch. Traditional methods were helpful but hard to scale and they were looking get immediate insights from a larger pool of users, enhancing the overall testing efficiency.
Outcome
Freetrade successfully used Maze to conduct usability tests on their mobile app before its official release. They gathered feedback from more than 600 users, which allowed them to understand and adjust user journeys, for instance by building a previously indirect route that users were taking to complete a task as the primary route in their app.
As a result, they could create a more user-friendly app and improve their product before launch, contributing to their mission of making investing more accessible.
Freetrade is a UK challenger stockbroker that aims to bring zero-fee investing to everyone. The product team at Freetrade has used Maze to test their mobile app with customers before its official release.
The mobile app, two years in the making, has been launched on the App Store in 2018, and access was steadily being given to its 70,000 customer waiting list. Since 2016, the team has worked on creating an investment app that is simple and easy-to-use for all.
"Our goal is to bring investment to everyone. Anyone should be able to just pick up the app and buy stocks," says James Storer, Head of Design at Freetrade. Prelaunch Maze tests were essential to making sure this holds.
Testing at scale
Before Maze, the design team at Freetrade conducted face-to-face interviews, plus a combination of internal and guerrilla testing for new features or improvements. And even though it offered the team valuable information, it proved hard to scale this method with customers.
James found that compared to other user testing platforms on the market, Maze enabled Freetrade to test on a large scale and get important insights immediately. And for them, the ability to test with many people given their long customer list was essential.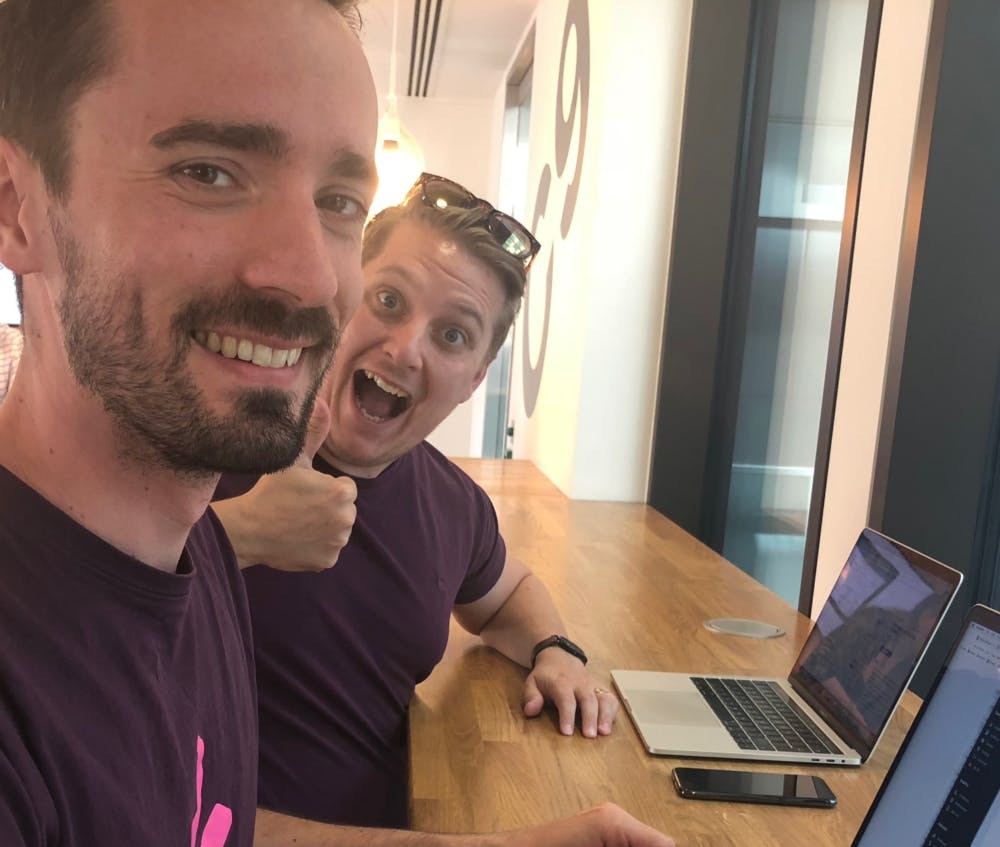 Greg, Engineer (left) and James, Head of Design (right)
With Maze, you can send out the test URL and gather insights in minutes. So the team used this functionality to share the Maze test in their user testing group and quickly collected feedback on their app experience from more than 600 people.
The number of people you can test with Maze has allowed us to get the necessary information very quickly.
James Storer, Head of Design at Freetrade
"We got a positive success rate on two of the missions, but on the third one people used an indirect route to complete the task. That was the actionable insight for us — we went and built that route as the primary one," recounts James.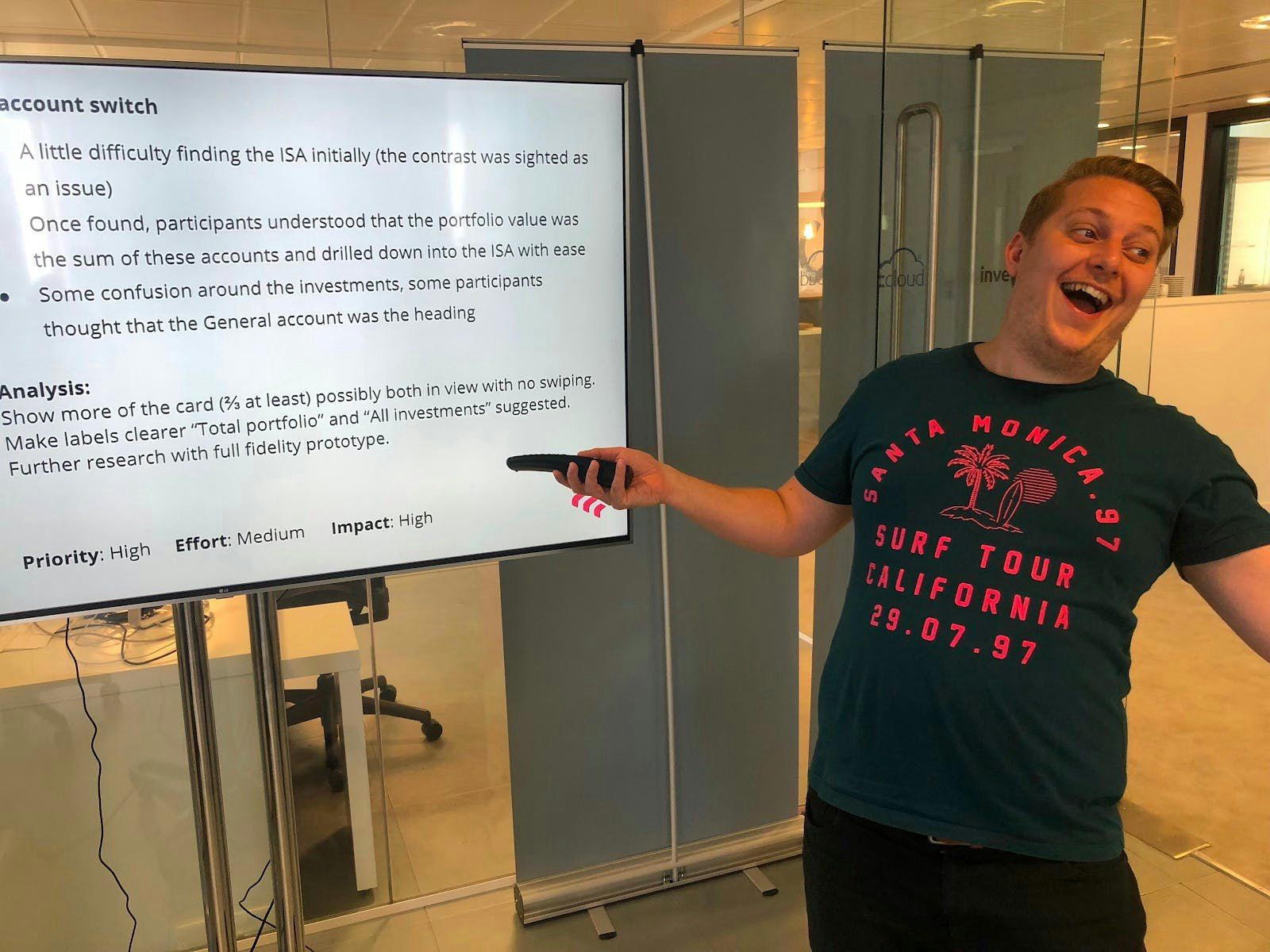 James Storer, Head of Design at Freetrade
Fast iteration at the prototype level
The possibility to conduct usability tests with Maze and get actionable insights on the spot fit well with the way the team works. "We do streams of work, during which we iterate fast and make quick improvements," says James.
Maze is built on the premise that design is iterative and feedback is of utmost importance at the earliest stage of the product development process. This went hand in hand with Freetrade's design process.
"If you're testing something new, a prototype is your best bet. You can test it very quickly and get an idea if the experience is right," James adds.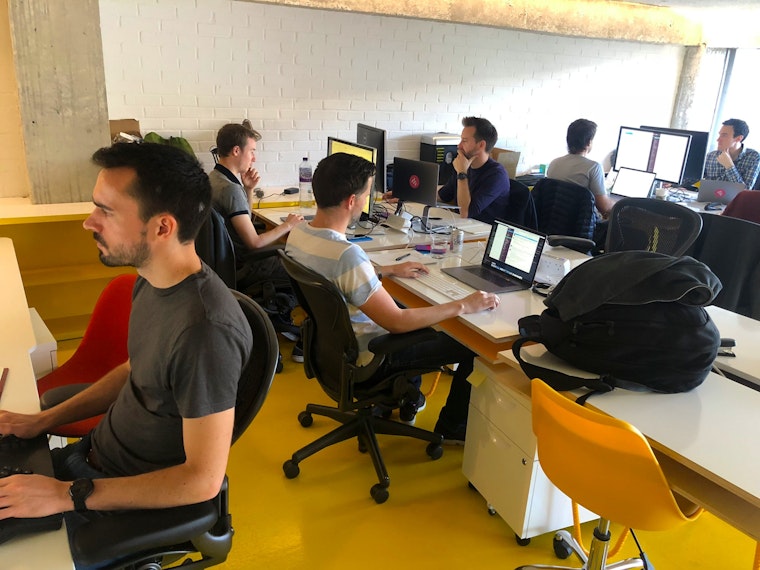 Low effort, high reward
Qualitative testing remains very important for James and the Freetrade team. Combining the two usability testing methods—qualitative and quantitative—enables the team to get the most relevant feedback. As James argues, "you can miss out on a lot of valuable information otherwise".
Nonetheless, there's a visible distinction between the two. This means that "you have to be clear on what you want to get out of testing," says James. One of the advantages of using Maze was a clear effort versus reward ratio.
"If we were to look at the amount of reward you get from every type of testing, you could definitely say Maze is just minimal effort for such high rewards, whereas with a face-to-face session you never know — it might, or it might not be, but you know for sure it's high effort."
James Storer, Head of Design at Freetrade
"I'm always going to use a mix of these methods, but I do love that with Maze you get high-level success metrics from which you can really quickly infer the design direction," he adds.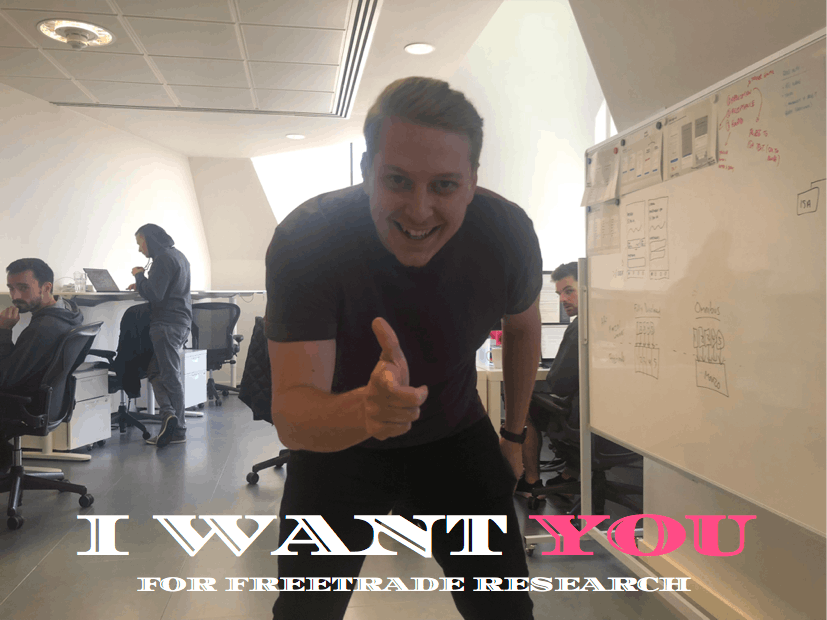 Freetrade is rapidly changing the UK investment landscape with a strong community supporting them along the way. The company is reducing the barriers to entry for people interested in investing and stock trading, by providing a minimal and easy-to-use interface.
Before releasing their app to the public, Freetrade has used Maze to quickly and effectively test their product with prospective customers, on a scale previously thought unimaginable.
Thank you to James and to the Freetrade team for the interview. Follow them along on Twitter @freetrade. This customer story is part of a series of interviews on how teams and individuals use Maze in their design process.